The village Sirogojno, in the Zlatibor district, with 630 inhabitants, is unique not only because of sweaters, but also regarding to our most famous open-air museum – "Old village (Staro Selo)". We started from Zlatibor, with the goal to visit the beauties of this region… Organized visits from Zlatibor are one of the possibilities, although I am personally against them. Why? One of reasons could be the price, but mostly because of the time… In any case, if you have your own vehicle, organize yourself, it is better.
Waterfall in Gostilje, Stopića cave and Open-air museum in Sirogojno are close to each other and are ideal for one day trip. It's all there, near and by the way, as we used to say in Vojvodina.
Sirogojno settlement developed around the church built in the early 19th century. The Church of St. Peter and Paul was built in 1821, and it preserves many values, such as the door with woodcut and several icons from the 19th century, while the names of the disappeared warriors from the First World War were written on its walls.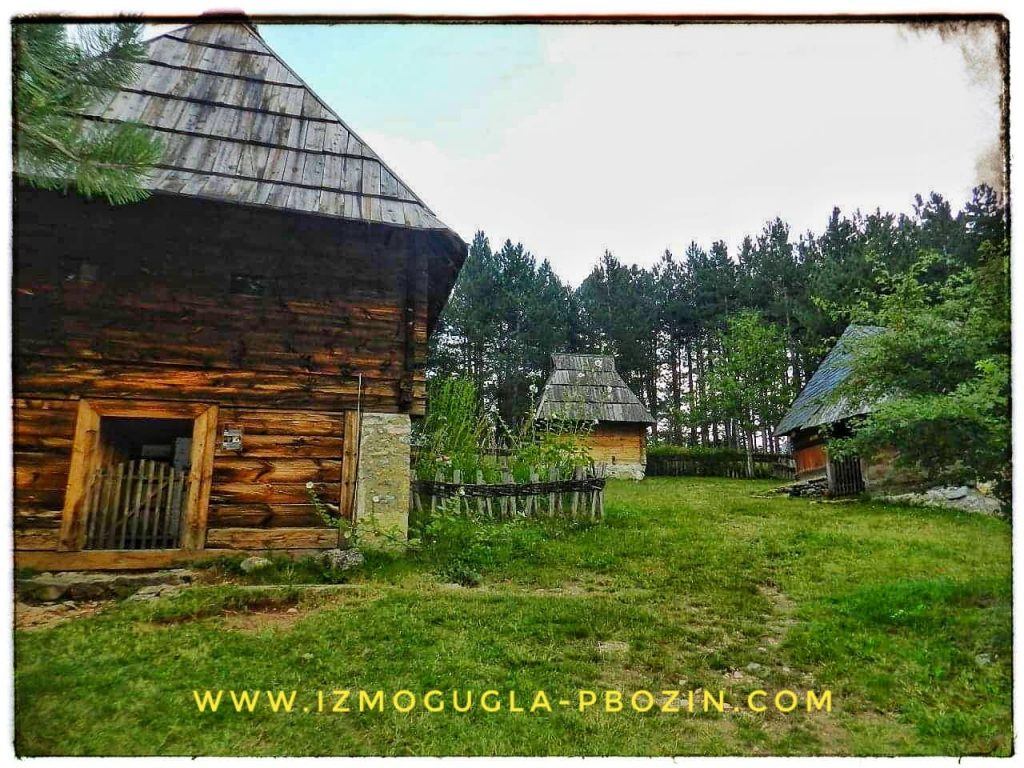 Sirogojno knitters are also famous, whose sheep wool sweaters are sold all over Europe, and the Knitwear Museum is dedicated to them. However, the outdoor museum attracted me most.
With the Church of the Holy Apostles Peter and Paul, this Ethno Village is one of the most important tourist facilities of the Zlatibor district. It originates from 1979. About 50 objects are allocated on the area of 5 hectares, as well as thousands of showpieces, transferred from the nearby Zlatibor villages, such as the typical Zlatibor chalets of the Dinaric type.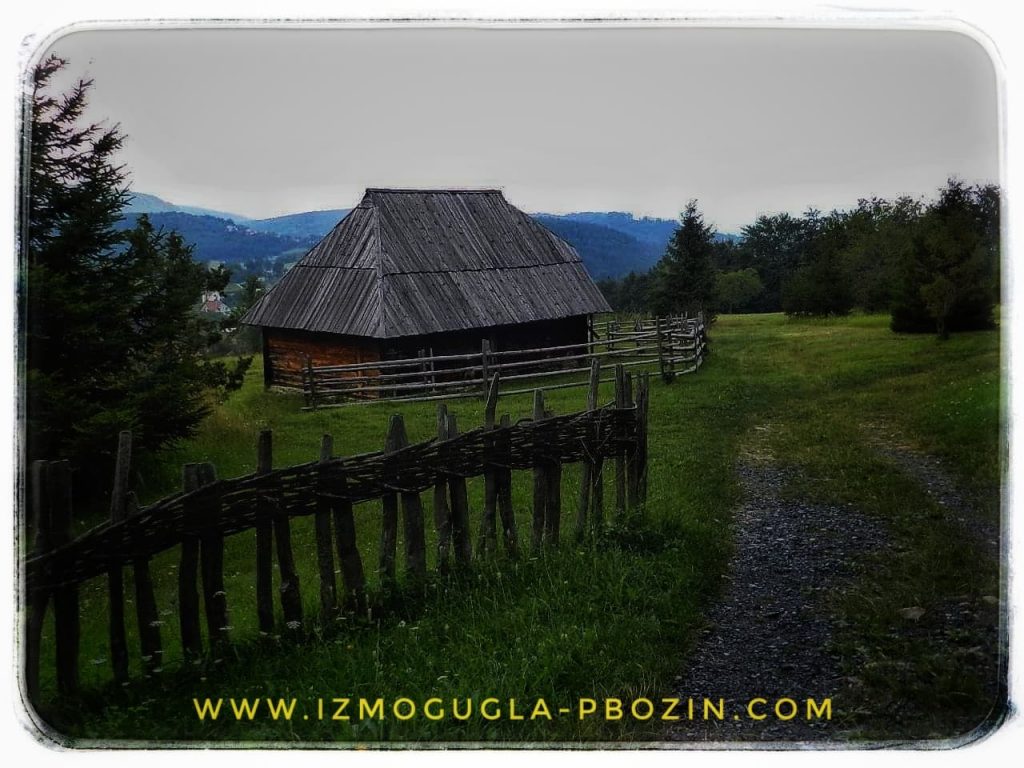 The main house belonged to the Lazovic family, small wooden house without windows (Vajat) with porch to the family Nikolic, and one more Vajat with crosses to the family Dobrosavljevic… Families Dabić, Sekulić, Marković, Jovanović, Luković and Didanović have also contributed to the creation of this beautiful museum. To whom it belonged is less important, it is nice that everything could be found here, in one place.
The museum consists of two main parts. The first part are buildings that have preserved their original appearance and purpose, and the other part consists of a souvenir shop located in a beautiful tree shade, offering meals typical for these regions, from smoked ham and "kajmak" to fruit juices. Of course, there are also apartments adapted to tourist needs, with a total of 29 beds and an affordable price of 2400 dinars (whether the price has remained the same – you must check it).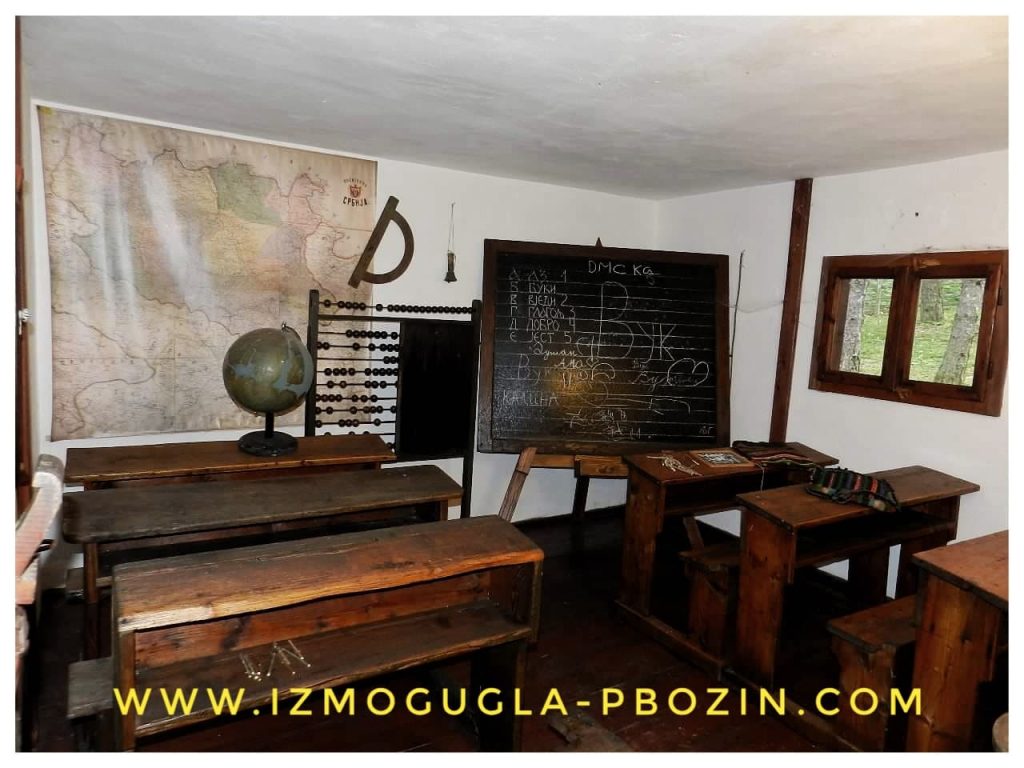 There is no need to write something more about the museum. All is written for a long time; everything is well explained, highlighted… On each object is a board where the year and the purpose can be found… One of the greatly implemented ideas, Open-air museum, brings together the past with the present, and gives a wonderful example of the life of our ancestors.
Together with the foresters and a beautiful view on Zlatibor, this museum is engraved in the heart of the visitor, who will bring wonderful memories, the taste of unique food, and perhaps some of authentic sweaters of this region.Of course, I recommend it at any time of the year. However, take care to be the dry weather; it's still an Open-air museum…